October 4, 2018
BURN WHO?
Poor old Brno, always the bridesmaid never the bride. Everybody's been to Prague, whether it's a lads weekend sampling the Staropramen in copious quantities, a cultural visit to the castle, or a romantic saunter over the Charles Bridge. But Brno? Where on earth is that?
Whereas Prague is in Bohemia in the West of the Czech Republic, Brno is in Moravia in the East. There are local rivalries, differences in accent and cultural differences. But to the tourist on a weekend break, the thing you most care about, I'm sure, is their choice of recreational beverage. Not to drive the wedge in further, but Moravians consume wine and Bohemians beer. In fact, 96% of wine production in the Czech Republic is from Moravia.
As my personal advisor (actually a very nice Czech lady who I met in Estonia) reliably told me: "If you like wine, there are many cellars and kind people who will invite you to their cellars with wine."
Sadly, as a tee-total, I am not able to confirm but this article on GoNomad.com (courtesy of Agata Chabierska) is testament to the fact.
THE MAIN CIRCUIT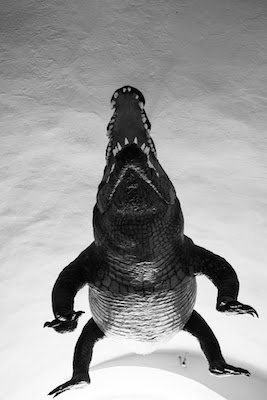 I found Brno itself small and perfectly formed, especially for a short visit. In fact, I had planned to stay only for a few days, but got sucked into the ambience of the city and ended up staying a week. There is plenty to do, much to equal Prague, but with less hustle and bustle. The highlight is a cathedral to rival Prague's St. Vitus; the impressive 84 metre gothic towers reach heavenward, like ET's fingers seeking contact with God's. Other items on the sightseeing circuit include Spilberk Castle, the Capuchin Monastery and Vault, and the Ossuary at the Church of St James. You also can't miss the famous crocodile dragon hanging in the entrance to the old town hall. The legend that it is a captured beast that once terrorised the town is a fine example of the good humour the townsfolk possess.
GETTING A BUZZ FROM THE COFFEE SCENE
These sites are all fantastic and well worth a visit. But when I'm in holiday I like to live like a local. Credit to the Brno aficionados who run the website European Coffee Trip, a site who aim to "explore the European speciality coffee scene." Their almost religious documentation of all things coffee, both across Europe and in their home town, is a godsend. For there's no place better to exchange daytime pleasantries and catch up with what's really happening in town than in a coffee shop. The Brno scene is surprisingly extensive; no less than 23 cafes are listed, most of which focus on high-quality, speciality coffees. Remember Harvey Keitel's 'Wolf' in Pulp Fiction? He would definitely give them that all-knowing nod of the head.
INDUSTRA
I recommend browsing through the site, there are too many nice places to detail here. Industra is noteworthy because they don't only sell coffee, they aim to "promote projects with cultural, social, and economic impact on Brno." I spent a very pleasant afternoon in their establishment, savouring exquisite Arabica beans and indulging in crushed Avocado on toast, Millennial-style. The owners completed their Barista-ships in London, perhaps taking influence from that city's innovation in cafe culture. They are a super-friendly bunch and, of course, very knowledgeable about coffee. They chose to locate purposely slightly out of town, making it a destination and not something you're going to stumble across accidentally. This affords them a really spacious seating area and a lovely large gallery space. I enjoyed browsing the work from Czech artist Martin Salajka whose T-Shirt art pieces popped with bright colours and detailed designs.
SHAKE IT LIKE A POLAROID PICTURE
Brno's focus on art and culture is due, in part at least, to the town's thriving student population. Despite being told by a couple of cafe owners that "students are not really our target market," I think they bring energy and vibrancy to a town, if not hard currency. They also tend to have their finger on the pulse of nascent fashions. For example, one student I met had purchased a Polaroid camera from the achingly on-trend "Polargaph" shop. Their store lines up vintage cameras in immaculate condition for customers to drool over. They specialise (but not exclusively) in restored Polaroid cameras. Like Industra, they support local artists, exhibiting photography collections in the shop, and in the next-door space where you can also browse through beautiful books on art, design and, of course, photography.
HANGING OUT IN THE NORTH OF THE CITY
"If you really want to live like a local," a fellow coffee lover told me, "you should head to the north of the city." The Brno-střed district boasts Lužánky Park where dog walkers, tennis players, mums-with-kids, and students-with-books all mingle together. It's a nice place to spend an afternoon. I took a good book, sat on the bench, and kicked back for a few hours. Every now and then I'd pop into The Tennis Cafe for a Kofola (Czech caffeinated drink like Coke but less sweet and more flavour) or an ice cream where I might encounter students finishing a term paper, a cyclist cooling down with a smoothie, or a tennis partnership enjoying a post-match drink. Lunch soon beckoned, however, and I crossed the park towards one of Brno's finest (and reasonably priced) eateries.
LA SPERANZA – THE BEST PIZZA IN TOWN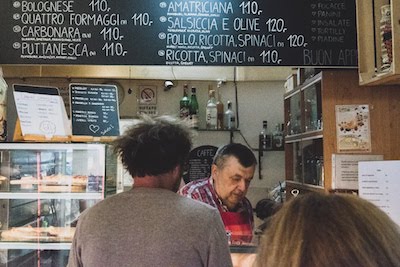 La Speranza is legendary for selling the best Pizza in town. When I got there, the queue was snaking out of the door and into the street. Fortunately, these guys seem to know what they're doing and I didn't have to wait too long to get served. You can buy a whole pizza or you can buy it by the slice and there's plenty of options for both veggie and meat lovers. The base is super thin, Italian style, with just the right amount of toppings. Most people seemed to grab their pizza to go but I enjoyed sitting in the small terrace letting the strange but beautiful melody of the Czech mother tongue wash over me as the people of the district came and went about their business.
VILLA TUGENDHAT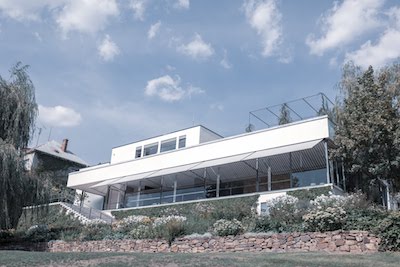 Fully fuelled, I felt prepared to make the climb up the hill to nearby Villa Tugendhat. It's a beautiful and early example of modern architecture, the sort of thing in which you might imagine a Bond villain to dwell. In fact, according to Wikipedia, "The villa was a principal location in the 2007 film Hannibal Rising serving as the villa of the villain, Vladis Gutas." Be warned, however. The website advises people to book the tours 3-4 months in advance for the full, guided tour. It's a fact that ensures this visit is one that many a resident of Brno retains on their to-do list.
TIME TO LEAVE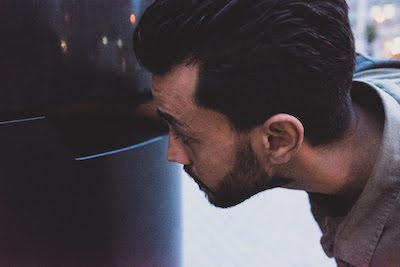 My time in Brno was coming to a close. But, unlike invading forces of the 17th century, I was not fooled into leaving too early. Rumour has it that in 1645 in the last throes of the 30 years war against the Swedes, a withdrawal was negotiated if the city of Brno did not fall by noon. The canny locals turned back the clock 1 hour and, true to their word, the Swedes packed up and went home. It's for this reason that both the cathedral clock, and the new astronomical clock strike noon at 11am. As a generous token of appreciation, the latter also spits out marble keepsakes in the colours of the city's coat of arms. It's a secret that is not easily fathomed by the mysterious black onyx structure in Freedom Square and many a tourist has been known to peer into one of the dispensing slots sporting a quizzical look on their face.